Dr Chris Small MD, FRCSC
Spine Care, Trauma, and Orthopaedic Surgery
Assistant Professor, Department of Surgery, Dalhousie University
Clinical Assistant Professor, Discipline of Surgery, Memorial University of Newfoundland
Dr. Small attended Memorial University of Newfoundland Medical School and completed his Orthopaedic Surgery Residency at MUN in 2018. He completed fellowships in spine surgery and orthopedic trauma surgery at Sunnybrook Health Sciences Centre in Toronto.
Dr. Small joined the Saint John Orthopedics team in September of 2020. His elective practice focuses on diseases of the spine, including trauma, tumour, deformity and degenerative disease. Dr. Small also has a busy orthopedic trauma practice, treating upper and lower extremity trauma in adult and pediatric patients.
Dr. Small is an Assistant Professor at Dalhousie University and Memorial University of Newfoundland and is heavily involved in teaching medical students and resident physicians. Dr. Small has an active research practice focusing on diseases of the spine. More info about the Canada East Spine Centre can be found here.
When not working, Dr. Small enjoys boating, cycling and skiing.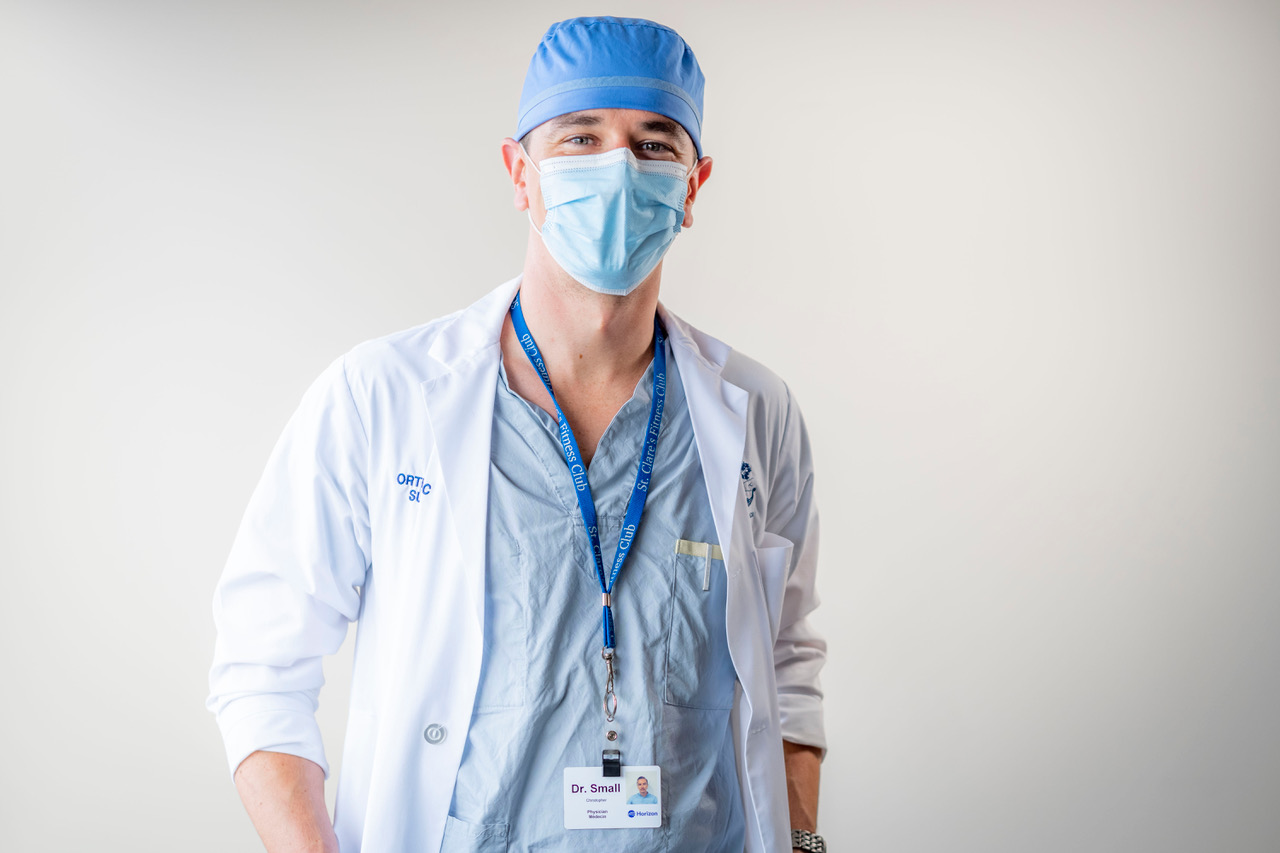 Back to surgeons