Dr. Neil Manson MD, FRCSC, Dip Sports Med
Spine Care, Sports Medicine, and Orthopaedic Surgery
Director of Minimally Invasive Spine Surgery, Canada East Spine Centre
Assistant Professor, Department of Surgery, Dalhousie University
Dr. Manson attended Dalhousie University Medical School and completed his Orthopaedic Surgery Residency Training at Dalhousie in 2004.
He completed sub-specialty training in Orthopaedic Sports Medicine at the University of Cincinnati in Cincinnati, Ohio under the mentorship of Dr. Rob Heidt and his team. This fellowship solidified expertise in the medical care of the injured athlete. Responsibilities included care of athletes for the NFL Cincinnati Bengals and NCAA University of Cincinnati Bear Cats, Association of Tennis Professionals, AHL Cincinnati Mighty Ducks, Cincinnati Flying Pig Marathon, as well as multiple other sports.
Dr. Manson completed further sub-specialty training in the area of Spine Care at Rush University in Chicago, Illinois under the guidance of Dr. Howard An, Dr. Frank Phillips, and their team. This provided a solid acquisition of spine knowledge including the management of complex spinal reconstructions of the cervical, thoracic, and lumbar spine, minimally invasive surgical techniques, and the use of novel technologies to manage spinal pathologies.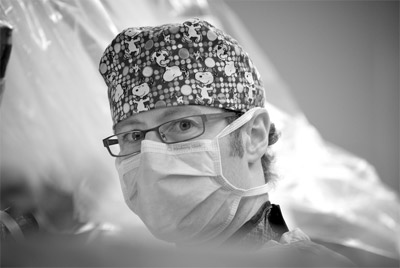 Dr. Manson accepted a position within the Department of Orthopaedics in Saint John in 2006. He became the Educational Coordinator for the department in 2007 until 2009. During this time he provided input to the hospital's educational committee for medical student and resident training and coordinated surgeon, ancillary health professionals, and trainee education within the department. He is a member of the Surgical Site Infection Committee which works to decrease perioperative infections.
Dr. Manson brings to the hospital an extensive research interest in the area of spine care. This research has been acknowledged and accepted for presentation both nationally and internationally. The topics of interest include the following:
The use of bone morphogenic protein in obtaining fusion in lumbar spinal surgery
Adjacent segment degeneration following lumbar fusion
The challenges of complex thoracolumbar reconstruction
Construct failure in thoracolumbar fusion
The role of nerve root injections in alleviating the need for spinal surgery
Tradition open versus minimally invasive surgery to treat degenerative pathology
These research efforts have been possible through the generous support of the Health Promotion and Research Foundation, Chesley Research Foundation, Worksafe NB, and industry.
Dr Manson remains strongly committed to providing Sports Medicine care. He provides field of play and surgical coverage as the Head Team Physician for the QMJHL Saint John Sea Dogs. He also is active providing care for the National Alpine Ski Team as a traveling Team Physician. He provided medical care at the XXI Olympic Winter Games in Vancouver for the Men's Alpine Ski venue in 2010. He remains active skiing, running, mountain biking, and kayaking.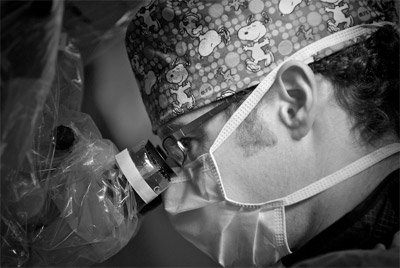 Dr Neil A Manson MD, FRCSC, Dip Sports Med
Back to surgeons